THE FRIBOURG PICNIC BOX WITH REGIONAL SPECIALTIES
Are you looking for the icing on the cake for your next trip?
Then we have just the right thing for you: The Picnic Box consisting of Freiburg specialities. Available at various locations in the canton, you can try out and enjoy local specialities.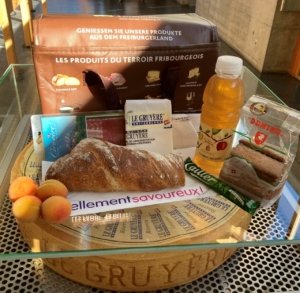 No matter whether you are on your next hike, bike tour or boat trip, the picnic can be packed into any backpack and is therefore the perfect companion for a little refreshment in between.
The Picnic Box was created in collaboration between the tourist regions of the canton of Fribourg with Terroir Fribourg with the aim of promoting local consumption during holidays within Switzerland after the corona crisis and introducing both locals and tourists to the delicacies of the Canton of Fribourg.
All information for your order
---
THE GRAND TOUR SNACK BOX
Experience the culinary diversity of Switzerland. The Grand Tour of Switzerland won't just show you Switzerland's most beautiful side; it's also a culinary journey of discovery.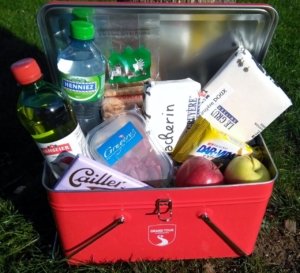 Thanks to the variety of specialty dishes waiting for you in every part of the country and thanks to the Grand Tour Snack-Box with tempting regional treats.
You'll take the Snack-Box with you on your journey to satisfy those hunger pangs – and you can repeatedly top it up.
Bon voyage – and bon appetit!
Fun when you feel a little peckish.
Keen on trying some local treats? With the Grand Tour Snack-Box you can double the enjoyment of your journey through Switzerland.
All information for your order