Le Restaurant
According to the decisions of the cantonal and federal authorities, and the possibility of opening public places, here are our timetable forecasts:
From December 27  we have to stay closed.
The terrace of the restaurant is open according to the weather.
Take-away : all information here (in french)
---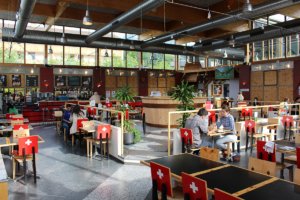 Our restaurant can seat 250 people and offers you a choice of typical regional dishes as well as a set menu of the day and a set menus for groups. Just ask for our suggestions !
Menus for the week (in french) It's possible to order a menu to take-away
---
---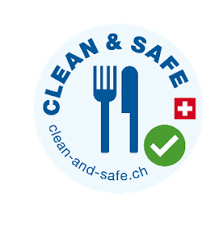 The wearing of the mask is obligatory in the restaurant.
***
Each table should only accommodate up to four people or parents and their children.
***
To facilitate the tracing of contacts in restaurants, the contact details of one person per group of customers must be recorded, either in writing orby the OK RESTO application.
***
Number of people for the Restaurant: seats only –
100 inside seats – 80 on the terrace
---
In normal times :
Opening hours, 7/7, kitchen non-stop :
– Non-stop kitchen from 11.30 am until 1 hour before closing the restaurant (except for special events)
From June until September
Monday to Saturday from 7.30 am to 8 pm
Sunday from 8.00 am to 8 pm
From October until May

Monday to Saturday from 7.30 am to 7 pm
Sunday from 8.00 am to 7 pm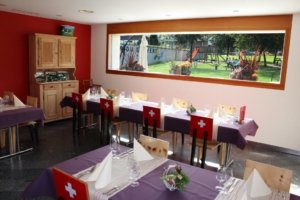 24 and 31 December : 7.30 am to 4 pm
25 December and 1 January : 8 am to 4 pm
Contact :
Mr. Christian Chassot and Mrs Eva Saerens
Restaurant de la Maison du Gruyère
1663 Pringy-Gruyères
Tél. ++41(0)26 921 84 22